There's Really No Comparison Between a VA Streamline Refinance and a Conventional Refinance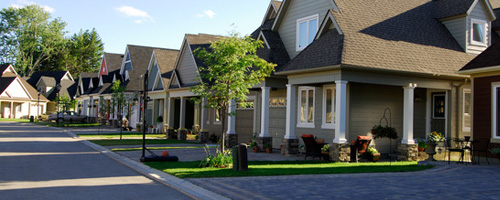 Hands down, the VA Streamline Refinance offers features and advantages that a conventional Refinance cannot even come close to touching.
The government always has rules with their programs, even programs as well put together as the VA Streamline Refinance program. Perhaps it is because of the rules that this program is so great for veterans.
The VA really believes in the VA Streamline Refinance. And just like other VA Loans, the VA puts their money where there mouth is with a partial guarantee of this loan. And just like VA Loans, lenders use this guarantee to their advantage in inviting veterans to lock into lower interest rates. It's great for veterans and it's great for lenders.
Check your current loan. Is it a VA loan? Your lender can verify through the VA email confirmation procedures your eligibility.
Don't expect to pay any debts off with money you get back at closing, because you won't get any money back at closing. There are plenty of other refinance options available if you really need the cash.
The VA has really outdone themselves in streamlining these loans. They want them to be accessible to the largest number of veterans as possible. Veteran Affairs really wants their veterans to gain a leading edge in life. They want to give them a hand to live their best lives and be their best selves.
The VA values your time. So they have attempted to make the VA Streamline Refinance the fastest refinance loan on the market. The reduced requirements mean that lenders can focus on getting you the the closing finish line rapidly.
If you're current VA Loan is a VA Hybrid ARM, there is a chance your interest rate may go up. Verify this with a VA Streamline Refinance expert.
The only way you'll find out if this loan is a good fit is by talking with someone who knows. All of our VA-trained specialists are experts in the VA Streamline Refinance. We can help answer your questions.